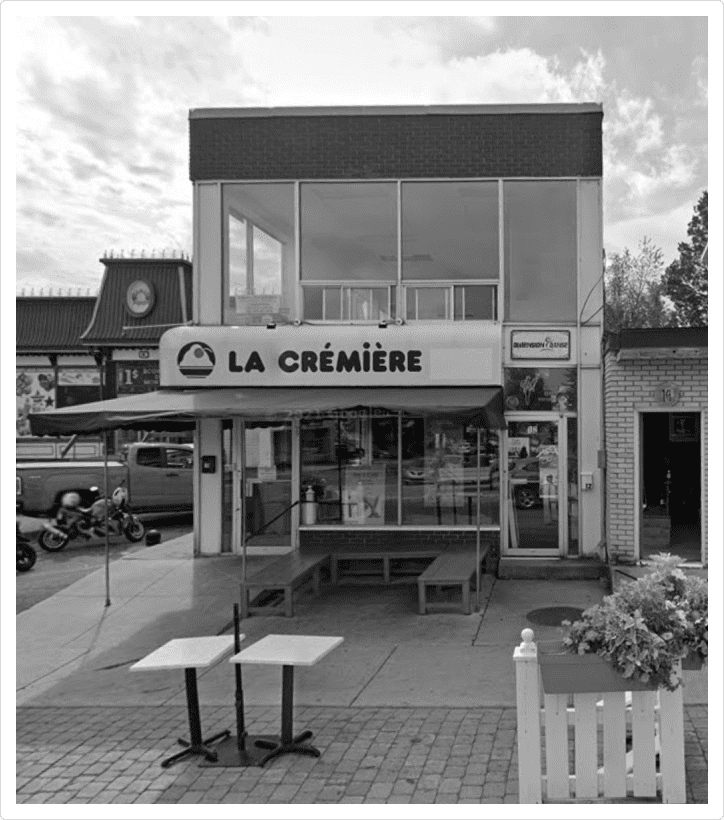 For over thirty years, La Crémière has been offering customers in eastern Canada an exclusive selection of dairy ice creams made using fresh cream with a fat content of 10%. La Crémière will satisfy the ice cream connoisseur by offering them tasty, flavourful and always delicious products that will transport us back to the best moments of our childhood. La Crémière is superior quality and exceptional taste!

At La Crémière, we believe that what we serve needs to be of the highest quality but it also needs to be fun.
Our brand expresses all the freshness associated with cream, which after all is the primary ingredient in most of our delicious treats.
La Crémière has always been recognized for the quality of it's treats and our unique ability to create new desserts that meet our customers' expectations and tastes. We also know that the world of ice cream and other delicious treats needs to be about fun. We believe that our products will taste better if they are made and served in a fun atmosphere. La Crémière is all about fun!

La Crémière is very proud to be part of the MTY family of restaurants. We have always shared common values and work, as a team, to create and serve the highest quality ice creams, frozen yogurts, smoothies, frooties and desserts.

Our boutiques are part of the urban landscape and go from shopping mall kiosks to large neighborhood boutiques.

Our franchisees are all dedicated to serving our customers with great care and are constantly working to deliver a great, consistent, honest and fun experience.
Indulge Your Passion. Elevate Your Journey. Franchise with La Crémière. Customize Your Success Today!